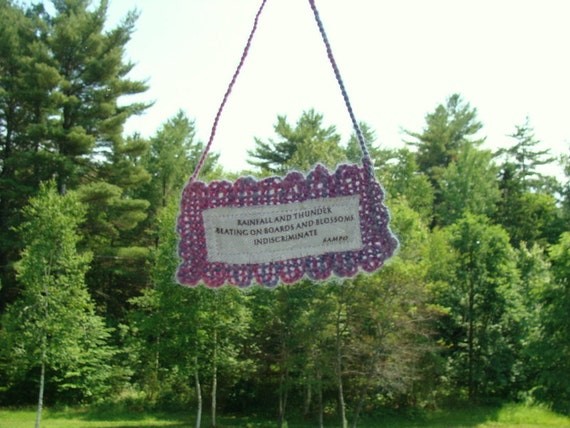 TODAY IS POEM IN YOUR POCKET DAY!
I can't think of a better way to celebrate than with HAIKU...the quintessential pocket poem...my humble opinion! (I am sort of obsessed with HAIKU)
To celebrate my obsession I am doing my first blog GIVEAWAY!
I will pick THREE winners at random.
To win you just need to leave a comment here at the blog (facebook doesn't count). I will make a random drawing from all the comments left between now and midnight Sunday the 21st (one chance per person).
What you will win ----> is your CHOICE from my Etsy Shop section QUOTE love notes. I will contacted
the winners and they can let me know what listing they would like and their shipping address via email!
THIS IS THE SHOP SECTION
SHOP WIDE SALE
SAVE 15% on EVERYTHING coupon code INJOY15
expires April 30th
Meanwhile ENJOY these traditional Japanese spring HAIKUs
FIRST DREAM OF THE YEAR....
I KEPT IT A DARK SECRET...
SMILING TO MYSELF
SHO-U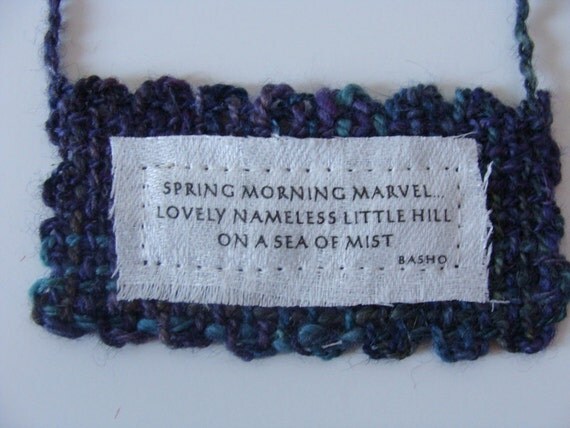 SPRING MORNING MARVEL...
LOVELY NAMELESS LITTLE HILL
ON A SEA OF MIST
BASHO
RAINFALL IN APRIL...
TEARS FROM OUR WEEPING WILLOW
PETALS FROM OUR PLUM
SHOHA
FALLEN NOW TO EARTH
AFTER DANCING JOURNEYS...
KITE THAT LOST ITS SOUL
KUBONTA
BUT IF I HELD IT...COULD I TOUCH
THE LIGHTNESS OF THIS
FLUTTER BUTTERFLY?
BUSON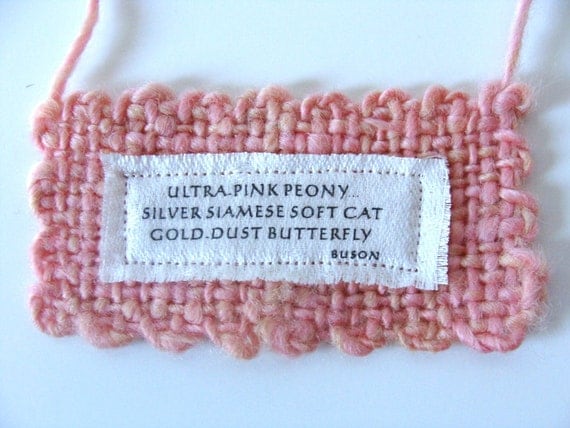 ULTRA-PINK PEONY...
SILVER SIAMESE SOFT CAT
GOLD-DUST BUTTERFLY
BUSON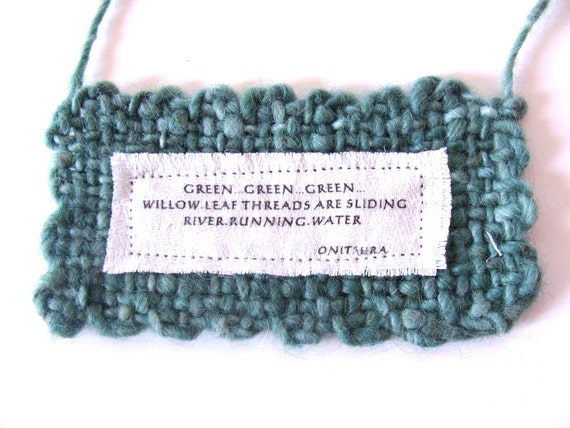 GREEN...GREEN...GREEN...
WILLOW-LEAF THREADS ARE SLIDING
RIVER-RUNNING-WATER
ONITSURA
MOONLIGHT STILLNESS
LIGHTS THE PETALS
FALLING...FALLING...
ON THE SILENCED LUTE
SHIKI
OVER MY SHOULDER...
MY FRIENDS WHO
FOLLOWED ME WERE LOST
IN CLOUDS OF BLOSSOMS
CHORA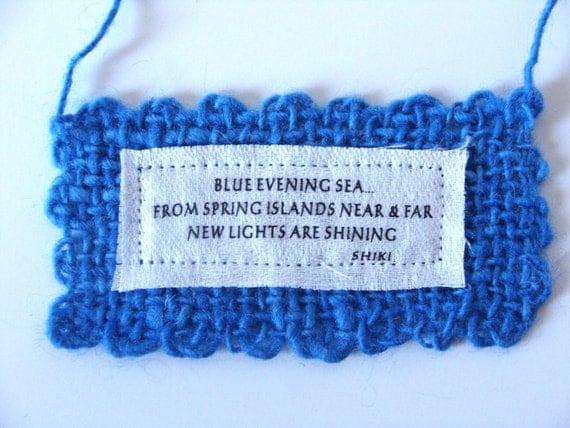 BLUE EVENING SEA...
FROM SPRING ISLANDS NEAR & FAR
NEW LIGHTS ARE SHINING
SHIKI
RIVERBANK PLUM-TREE...
DO YOUR REFLECTED BLOSSOMS
REALLY FLOW AWAY?
BUSON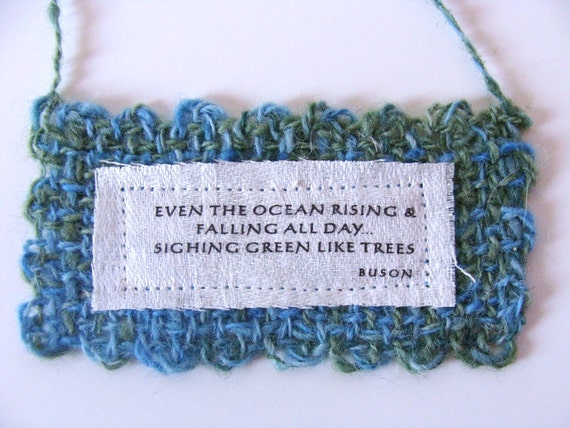 EVEN THE OCEAN RISING &
FALLING ALL DAY...
SIGHING GREEN LIKE TREES
BUSON
FARMER, RAISE YOUR HEAD...
DIRECT THIS STRANGE
WHO WILL SMILE & DISAPPEAR
BUSON
HAZY PONDED MOON & PALE NIGHT SKY
ARE BROKEN...
BUNGLING BLACK FROG
BUSON
ICICLES & WATER
OLD DIFFERENCES DISSOLVED..
DRIP DOWN TOGETHER
TEISHITSU